It was during my maternity leave that I got the idea for Alexa's Alphabet: elegant and uncomplicated pieces, suited for a modern woman's daily routine be it the office or the playground.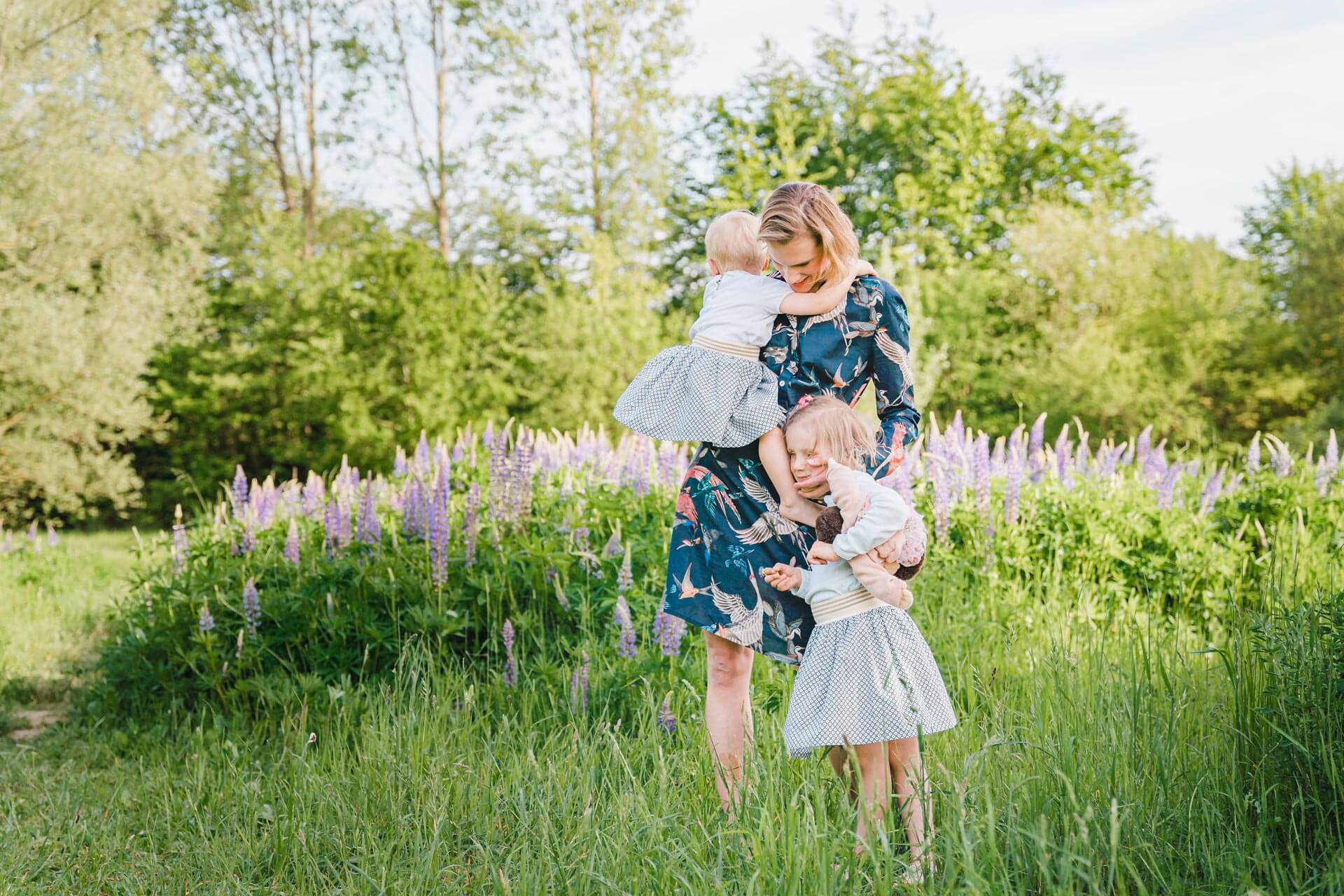 Simple shapes in striking fabrics that can be enjoyed and combined with different styles time and time again – as diverse as the alphabet itself.
The colour of everyday life with children, the magic of other cultures and the expressiveness of decorative prints are my inspiration.
 My career in the fast fashion industry gave me deep insight into the conventional fashion trade: the business model requires exponential consumerism and ever-cheaper products. Quality and craftsmanship both suffer as a result and this all comes at the expense of the environment and the manufacturers who driven to react to constantly shifting fashion trends under often abysmal working conditions.
Alexa's Alphabet seeks to reawaken a love of well-crafted and timeless pieces of clothing.
Natural materials and fair manufacturing conditions are central to our business. Wherever possible our fabrics are organically produced and, in many cases, certified by the GOTS seal. A number of our pieces are produced here in Germany and I place great importance on getting to personally know each supplier. Fairness and respect across each step of the production process is essential to me.
Do you have questions about Alexa's alphabet?
Would you like to know something about us or our products? Do you need information about fabrics, cuts or care? Feel free to contact us. We look forward to hearing from you and will get back to you as soon as possible.